Black History Month: Georgia Ann Robinson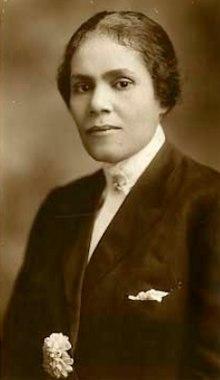 Georgia Ann Robinson was the first black female police officer to work for the Los Angeles Police Department, and may have been the first black female LEO in the country. A recruiter reached out to her in 1916 based on her work for community organizations throughout the city and her obvious passion to help her fellow citizens. Robinson started out as a volunteer before becoming a full-fledged officer when she was hired as a jail matron in 1919. She also worked as an investigator in juvenile and homicide cases, and set up a much-needed women's shelter in the city during her time as a cop.
When her career was cut short after she was blinded by a jail inmate, Robison continued to work with the community through the women's shelter and by teaming up with the NAACP in the fight to desegregate the LA school system. In 1954, when a journalist asked her about her LE career and the incident that ultimately blinded her, she said she had "no regrets."
PoliceOne Staff (2018, February 28). 5 cops to celebrate during Black History Month. Retrieved from PoliceOne.
Editorial Disclaimer: All blog posts are contributed by a member of the MovementForward, Inc. team in their personal capacity. The opinions expressed in the posts are the author's own and do not reflect the views of MovementForward, Inc. or any other partnership associated with the organization.