Congregation Beth Shalom connects with Indianapolis Officer Glenn Merkle
By nicole.gibbs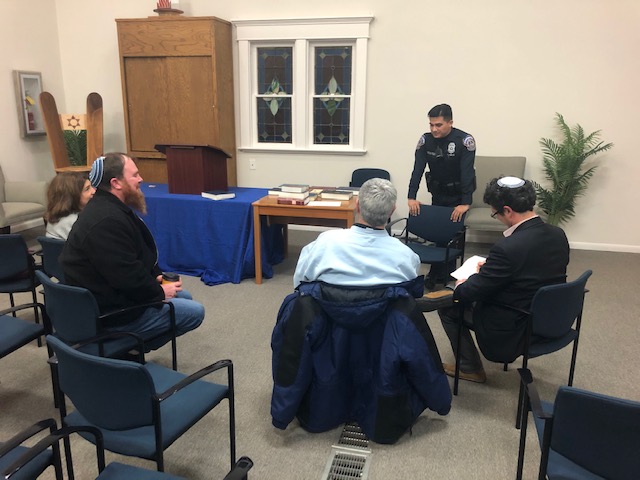 On January 22, 2020, Congregation Beth Shalom in Indianapolis, IN connected with IMPD Officer Glenn Merkle to join in a partnership with the OneCOP Initiative. They discussed security measures for their congregation as well as various events that they can support each other in throughout the year. These partnerships are vital in collaborating and addressing various challenges that both law enforcement and the community face.
The OneCOP Initiative launched in Indianapolis on August 28th of 2018 with the support from the Fraternal Order of Police and the National Sheriffs Association. Today, with the additional partnership with AT&T, the OneCOP Initiative continues to grow in Indianapolis.
Editorial Disclaimer: All blog posts are contributed by a member of the MovementForward, Inc. team in their personal capacity. The opinions expressed in the posts are the author's own and do not reflect the views of MovementForward, Inc. or any other partnership associated with the organization.