Indianapolis Metropolitan Police Department (IMPD) Names New Chief of Police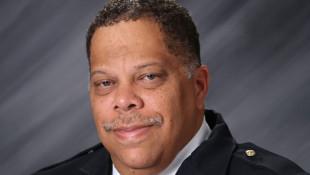 Indianapolis Mayor Joe Hogsett has named veteran IMPD officer Randal Taylor to serve as the new police chief. Chief Randal Taylor will succeed Bryan Roach, who retired after nearly three decades of service.
Chief Taylor started with the Marion County's Sherriff's Department in 1993 and worked his way up through the ranks most recently serving as Assistant Chief of Police under his predecessor. He has an extensive background in investigations and he will focus on community relations. On behalf of MovementForward, Inc. and the Indianapolis OneCOP initiative, we would like to congratulate Chief Taylor on his new role and we are looking forward to strengthening our relationship with IMPD and expanding the OneCOP program in Indianapolis.
Editorial Disclaimer: All blog posts are contributed by a member of the MovementForward, Inc. team in their personal capacity. The opinions expressed in the posts are the author's own and do not reflect the views of MovementForward, Inc. or any other partnership associated with the organization.