Remember the officers we lost this Peace Officers Memorial Day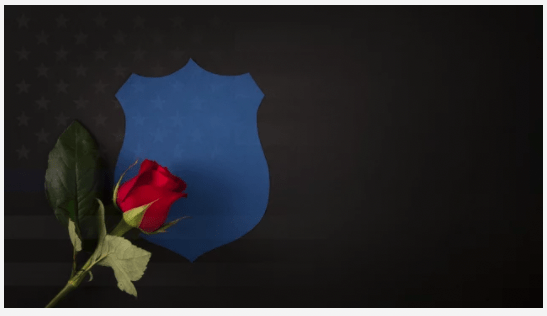 Peace Officers Memorial Day is observed annually on May 15 to honor all of the local, state, and federal peace officers who have lost their lives or been disabled in the line of duty. In conjunction with National Police Week (May 9-15), the day is marked with a memorial event that takes place in Washington, D.C., which includes a candlelight vigil and speeches commemorating officers from the past and present. This year, National Police Week will focus on Officer Safety and Wellness, and events will include daily morning workouts, a suicide prevention program, a special Destination Zero Cardiac Wellness Screening and product showcases.
Peace Officers Memorial Day was formally proclaimed by President John F. Kennedy and approved by the United States Congress in 1963, paying tribute to the law enforcement officers who have made the ultimate sacrifice for our country and to voice our appreciation for all those who currently work on the front lines in law enforcement.
Today, the United States has nearly 18,000 separate law enforcement agencies with over 800,000 sworn officers serving collectively — a record-breaking number.
Key data on the National Law Enforcement Officers Memorial Fund website reveals 1,763 law enforcement officers have died in the line of duty in the past 10 years, an average of 176 per year. Of that number, 306 officers were killed in the line of duty in 2020.
Each year, the remembrance event draws in a crowd of nearly 40,000 police officers, their families, and other visitors from all over the world to Washington, D.C. who wish to honor the fallen or disabled law enforcement.
If you're looking for ways to celebrate Peace Officers Memorial Day while practicing social distancing, National Today's website recommends the following activities to keep you safe:
Lower your Stars and Stripes
Just like the official flags flown at The White House, if you have a U.S. flag at home you can lower it to half its usual height to show respect.
Light a candle
Light your windowsill with candles for officers who have been injured or lost their lives while serving.
Give back to the peace community
Support a peace officers' charity and help the families of officers killed in the line of duty. Find your local one to learn how to help, whether it's a donation of time, money, food, or clothing.
The 33rd Annual Candlelight Vigil will be livestreamed on Thursday, May 13, 8 p.m. ET on National Law Enforcement Officers Memorial Fund's Facebook, Twitter, and YouTube pages. Download the free National Police Week app available in Apple and Google app stores for real-time updates and announcements. To learn more about Peace Officers Memorial Day or find ways you can remember those who gave their lives in protecting and serving, visit https://nleomf.org/programs-events/national-police-week.
Editorial Disclaimer: All blog posts are contributed by a member of the MovementForward, Inc. team in their personal capacity. The opinions expressed in the posts are the author's own and do not reflect the views of MovementForward, Inc. or any other partnership associated with the organization.